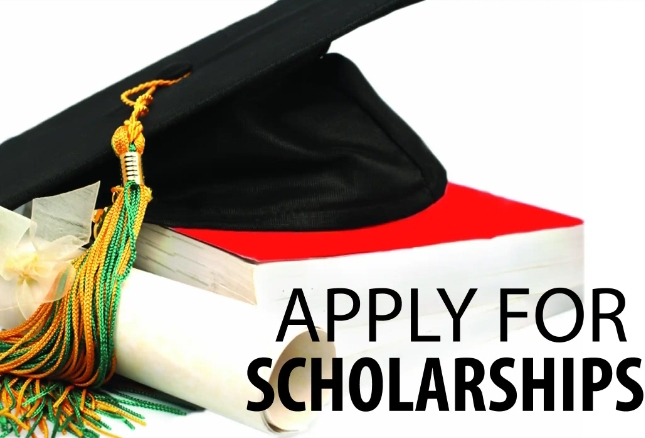 Hello Everyone! We are back with the new List of Scholarships Deadline in July 2022. This post consists of Scholarships, Internships, conferences, and exchange programs which are closing in July. We have put together all July Deadline opportunities in one post to make it easier for you. It means you have a few days left to apply for those programs to get a Fully Funded Scholarship in 2022. These Opportunities are available for all International Bachelor's, Master's, and Ph.D. Students.
Study without IELTS. There are many Scholarships in 2022 announced for 2023 intake. These Full Scholarships will cover your Tuition Fee, Visas, Airfare, Health, Accommodation, Monthly Stipend, and Course Books. Each program is listed with a Small description and deadline. Dont waste more time and Start submitting applications for Scholarships for 2022.
The List of the Fully Funded Scholarships that have a Deadline in July 2022 is given below.
List of Scholarships Deadline in July 2022
We have also prepared a great list of all Top Fully Funded Scholarships 2022-23.
1. Mexico Government Scholarships 2022
The Mexico Government Scholarship 2022 is now open. It is open to Bachelors Degree, Speciality, Specialization, Masters Degree, Doctorate & Postgraduate Research. The Government of Mexican Scholarship will cover all the expenses.
Financial Coverage: Fully Funded
Deadline:

24th July 2022

For More Information: Visit Here
2. Malaysian Technical Cooperation Programme (MTCP) Scholarship
The MTCP Scholarship is a Fully Funded Scholarship in Malaysia. Dont worry about IELTS/TOEFL Tests as there are no requirements to give an IELTS or TOEFL test exam. The MTCP Scholarship is to Complete your Master Degree Program at one of the prestigious Malaysian universities. This is an initiative from the Government of Malaysia.
3. DAAD Helmut Schmidt Scholarship
Work Experience is Not Mandatory to apply for it. The Helmut Schmidt Scholarship Program is the Highest-Paid Scholarship in Germany. This is a German Government Scholarship funded by the German Federal Foreign Office.
Deadline:

31st July 2022

For More Information: Visit Here
4. McGill University Scholarships in Canada
The Scholarships at McGill University are open to Canadians, the U.S., and all other international students. McGill offers Fully Funded Scholarships in 2022-23. To submit an application for a McGill graduate scholarship in Canada consult the application steps and choose the appropriate term and appropriate study course. Available for only Masters and PhD Scholarships in Canada.
5. UBD Scholarship Program 2023
The University of Brunei Darussalam Scholarships in 2023. The Brunei University is offering a Fully Funded UBD Graduate Scholarship to complete a Full or a Part-Time Masters or a PhD Degree from a Brunei Darussalam University. No Application Fee. No IELTS. No TOEFL. You can Study without IELTS in Brunei.
6. Global Russia Summit 2022
Call for the Applications for the Kazan Global Youth Summit. Start and submit applications online for the Fully Funded Global Youth Summit in Kazan, Russia. The forum is open to Youth, delegates, speakers, or anyone aged 18-35. Both Male and female participants are encouraged to apply. This is not an academic program. IELTS is not required.
7. Italy Lazio Government Scholarship
The Italian Lazio Disco Scholarship The Scholarship is open to international students to study free in Italy. It offers Bachelors, Masters Degree from Italian universities. IELTS is not required to apply for the Italian Government Scholarship.
Deadline:

20th July 2022

For More Information: Visit Here
8. Hurford Youth Leadership Program 2023 in USA 
The Hurford Youth Leadership Program 2023  is a Fully Funded Exchange Program in the USA. Once again for International Students to Participate in the U.S. Fully Funded Exchange Programs. This Global UGRAD Exchange Program in the USA is an Expenses Covered Program for the Full Duration of the Program. No Application Fee Required as well No Such Language Requirements are required.
These are the opportunities that are closing in July. Hope you will apply for them.
Top Scholarships & Internships
Important Documents