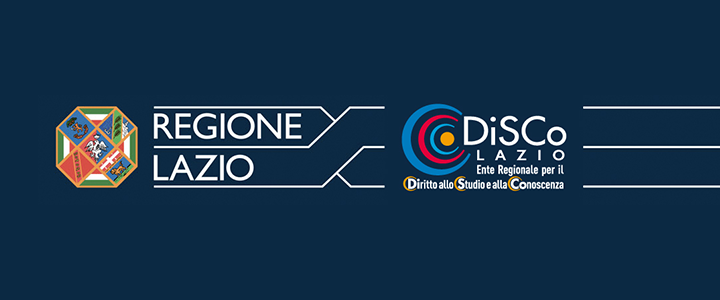 Study in Italy. The Scholarships in Italy for the academic year 2022-23 are now open. I came up with very good news Fully Funded Scholarships to study in Italy for Bachelors, and Masters degrees. The Lazio Regional Scholarship 2022-23 Program is now open. Here in this post, we will tell you What is Lazio Scholarship Program? How you can apply for the Scholarship in Italy without IELTS under a Lazio Region Scholarship.
The Lazio is an Italian Regional Scholarship program in which you can apply to many Italian Universities. Lazio is one of the best scholarships to study abroad in Italy. Our post will cover Why Italy is best for studies, How you can study free in Italy, the Scholarship process and how you can apply for the Italian Scholarship under Lazio regional scholarship program.
The details about the Lazio Italy Scholarships 2022-2023 are given below.
Lazio Scholarships in Italy 2022-23
Country: Italy
Degree Level: Bachelors, Masters
Financial Coverage: Fully Funded
Deadline:

20th July 2022
Scholarship Open | Study in Italy | Lazio DiSCo Scholarship
Ok, so the Lazio Scholarship applications for 2022-23 are open. It is an Italian Regional Scholarship like EDISU Scholarship Program.
Last year alone, more than 24,500 Scholarships were provided. The application process is started.
Top Universities in Lazio Region
Try to apply first to these Universities under a Lazio Scholarship. Because the acceptance rate is very high in these Italian Universities. You will find many international students in these universities.
University of Rome
Sapienza University of Rome
Siena University
Polytechnic di Torino
University of Milan
University of Cassino
University of Pisa
Check out your university, if it's in the Lazio region then you are eligible for this Itlay Lazio Scholarship. Otherwise, find out the targeted university "need base scholarship opportunities.
Financial Coverage
Under a Lazio Scholarship all international students will be benefited from the following:
No Tuition Fee
Scholarship directly to your bank account
Free Accommodation (Assigns Accommodation Places)
Note: This Scholarship is only for Bachelors, Masters Degree Students. If you are looking for more Italian Scholarships. Then please check: Italy Scholarships for International Students 2022-23
Required University Application Documents
Identity document
Passport type photograph
Academic transcript
University application form
Detailed study programmes/course description (must contain the number of hours of the courses or training activities that you have completed according to your academic curriculum)
CV
Letter of recommendation (Very Important part of Scholarship). Must be well written.
Letter of motivation (Very Important part of Scholarship). Must be well written.)
If you have IELTS (It will increase the chances)
If you don't have an IELTS. You can apply with English Proficiency Language Certificate
Family Income Certificate
Bank certificate.
Property Certificate.
Deadline
The last date to submit an online application for the Lazio Scholarships in Italy 2022-23 is 20th July 2022. The most important thing is "If you miss the deadline. You cant be IN for the Lazio Scholarship"
How to Apply for the Lazio Italy Scholarship 2022-23
Step-by-step process. Please follow the instructions.
First, as I said check that in which university you are applying is that come under the Lazio region? You can take help from Google.
The call for the Lazio Scholarship can be found in English translated via Google Translate here. (This is a Translated version in English)
The Official Call for Lazio Scholarship 2022-23 is available here
Note that they will announce Guidelines, processes, and more details in the next week. So keep an eye out.
We have arranged a Live Facebook session about Lazio Scholarship Application on coming Sunday 19th June 2022. Time (2 PM UCT+5 Asia/Karachi)
The session will be conducted by the Lazio Scholarship holder. You can visit his Youtube Channel for all the Information regarding studying in Italy.