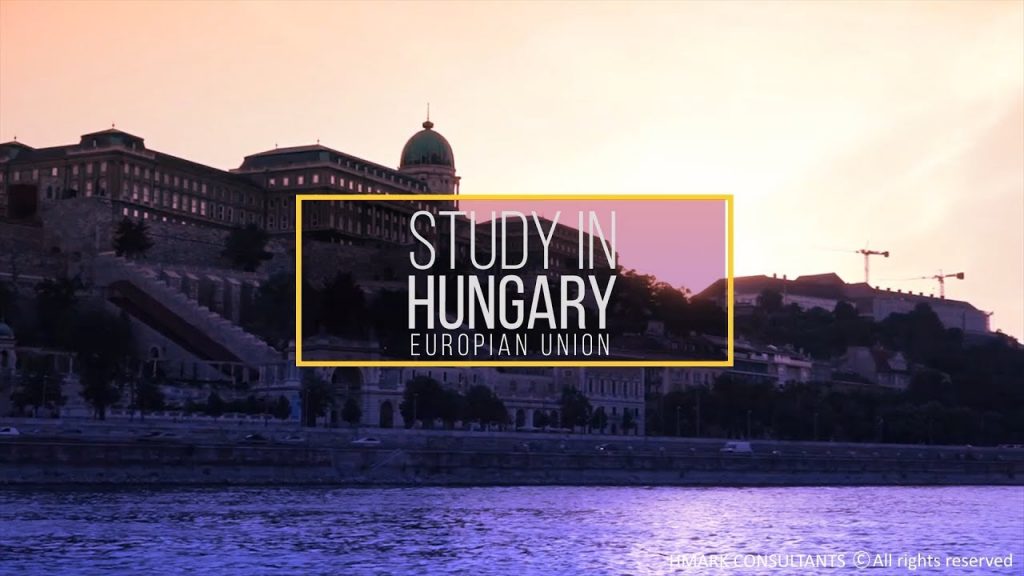 The applications are open to apply for the University of Pecs Hungary Scholarships for the academic year 2022 intake. The Scholarship is open to pursuing Bachelor, Master, and Ph.D. Degree Programs. This is a Fully Funded Scholarship and all the expenses will be covered. The University of Pecs is One of the Top Public Universities in Pecs, Hungary. It is ranked #651-700 in QS Global World Rankings 2022. The Pecs Scholarship is Funded by the Government of Hungary.
Your chance to excel in your career. You can live and study in a country. IELTS is Not Compulsory. No Application Fee is required. The University of Pecs is currently offering 31 Bachelor and 29 Master, 8 One-tier Master and 15 Doctoral programs in the fields of Business & Economics, Natural Sciences, Medical & Health Sciences, Human & Social Sciences, Arts and Engineering.
You can Study in Hungarian Universities without IELTS. Most of the Scholarships in Hungary are now open and you can apply for them. Around 5,000 Scholarships for 2022-2023. Hungary is much cheaper than other countries in Europe. In this post, we will tell you about the University of Pecs Hungary Scholarships 2022. Also, we will list Scholarships in Hungary with IELTS. The details are below.
Details About University of Pecs Hungary Scholarships
Country: Hungary
University: University of Pecs
Course Level: Bachelor, Master's, Doctoral
Financial Coverage: Fully Funded
Deadline: 15th January 2022
Degree Level:
Bachelor (4Years)
Master (2 Years)
Ph.D. (3 Years)
One-tier
Available Fields of Study For BS, MS, PhD
Currently, they are offering 31 Bachelor's and 29 Master's, 8 One-tier Masters and 15 Doctoral programs.
Business & Economics
Natural Sciences
Medical & Health Sciences
Human & Social Sciences
Arts and Engineering
You can Browse the Full List of Available Programs (Here)
Scholarship Coverage
The University of Pecs Stipendium Hungarian Scholarship is a Fully Funded Scholarship for all the Participants. The benefits of the Hungarian Stipendium are given below.
Full Tuition Fee Covered for BS, MS, PhD
A Monthly Stipend of 43,700 HUF/Month
Full Accommodation will be provided. OR in case of Lack of Capacity, a sum of HUF 40,000/Month covers the costs of Accommodation for the whole Calendar Year.
Health Insurance
A Round Airfare Travel Tickets Might Finance your Travel Costs to Hungary but it is not obligatory for them by the Sending Authority of Your Country.
Also Read: Universities in Australia without IELTS & Scholarships 
Eligibility Criteria
Interested applicants Must fulfill the following Eligibility Criteria:
Applicants from all nationalities (International) except EU/EE are eligible to apply.
Hungary Citizens are not eligible.
Students must hold at least 12-year education for admission in undergraduate or bachelor`s degrees
For Master degree applications applicants must have the undergraduate/bachelor (16 years) degree/transcript or equivalent education for the admission requirement
Applicants must hold a master and bachelor degree/transcript (total 18 years) or equivalent education for the Ph.D. admission requirements
Students must have outstanding and good academic performance
Language Requirement: If you have a previous degree in the English language then you can be exempted and your English proficiency letter will be acceptable.
Required Documents
CV
Educational Documents
Letter of Recommendations
Statement of Purpose
Research Proposal (graduate)
Proof of Language
Other supporting if any
Deadline
The last date to apply for the University of Pecs Scholarships 2022 in Hungary is 15th January 2022. Nominated applications will be evaluated by the University of Pécs by 30th May.
How to Apply
The Application Process is Totally Online. You need to apply through the Online Application System and choose your selected study program at the University of Pécs as your first priority. To Apply, Please Visit the Official website of the University of Pecs.