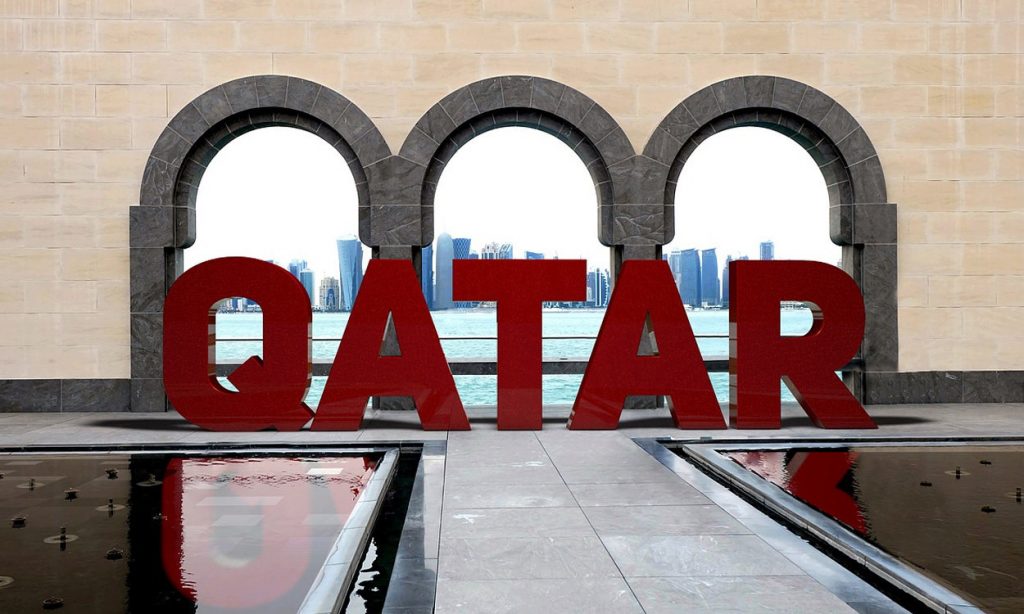 Everyone wants to Study without IELTS. Qatar Scholarships for International Students Without IELTS is a good option for any student interested to pursue an Undergraduate, Master, or Ph.D. Degree programs. Choosing where to study for a degree in Qatar is one of the biggest decisions you will ever make. Qatar offers some of the biggest scholarships every year which are open to international students. The Qatar Universities don't charge Application Fee for Scholarship Programs.
Students have an open choice to select their Majors because the Qatar Scholarships provide all academic fields & Majors for Bachelors, Masters, & PhD. Degree. Note that You Don't Need to give IELTS. Qatar is not an English Language speaking country. You can submit English proficiency language proof from your previous university. Qatar also needs 20,000 Volunteers for the FIFA World cup. You can apply for FIFA 2022 Volunteer Registration | Qatar™
Every Scholarship needs a Motivation letter also known as a cover letter. With his letter, you can win a Scholarship as it is the most important part of the application. We have published guidelines on the Best Motivation Letter for Scholarship Application (2022). There are over 20,000 International Students Studying in Qatar from different Parts of the world. The list of the Qatar Scholarships Without IELTS is available below.
Qatar Scholarships for International Students Without IELTS
Scholarship Country: Qatar
Degree Level: Bachelor, Master, PhD
Financial Coverage: Fully Funded
Universities in Qatar to Apply Without IELTS
There are 4 Famous Universities in Qatar where you can Study Full Degree Programs without Submitting IELTS Scores. The List of the Universities in Qatar Without IELTS is given below.
Hammad Bin Khalifa University
Qatar University (National University of Qatar)
Doha Institute For Graduate Studies
University Foundation College
List of Scholarships in Qatar
The below Scholarships are offered to Undergraduate and Graduate students.
1# Hammad Bin Khalifa University Scholarship
The HBKU Scholarship is a Fully Funded Scholarship for International Students to Undertake Bachelors, Masters, or a PhD. Degree Programs. HBKU is a Public University. The University is a Top Ranked University in Qatar.
2# Qatar University Scholarship
Qatar University invites International Students and Qatari Students to Study for a Fully Funded Full-time Masters Degree or a Ph.D. Degree or Non-Degree Programs. Qatar University is a public research university in Qatar, Located in the capital Doha.
3# Doha Institute For Graduate Studies Scholarship
International Students, Domestic Students & Qatar Students can Now apply for the Fully Funded Master's Scholarship at Qatar University. All students from around the world are eligible to apply for the Master Degree Program.
4# Qatar Government Scholarships
Qatar Government Scholarships to Study Bachelors, Masters, and Ph.D. Degree Programs. A total of 500 Qatar Scholarships will be provided. The Qatar University invites International Students and Qatari Students to Study for a Full-time Bachelors, Masters Degree, or a Ph.D. Degree or Non-Degree Programs.
How You Can Apply to Qatar Universities Without IELTS
IELTS Certification Credentials are not necessary for Qatar Universities However, Proof of Proficiency in the English language is a mandatory requirement.
What You Need to Study in Only to Submit the English Language Proficiency Certificate. You need to tell them that Your Previous Degree Institute is in English.
You can Get this English Language Proficiency Certificate from Your Previous University.