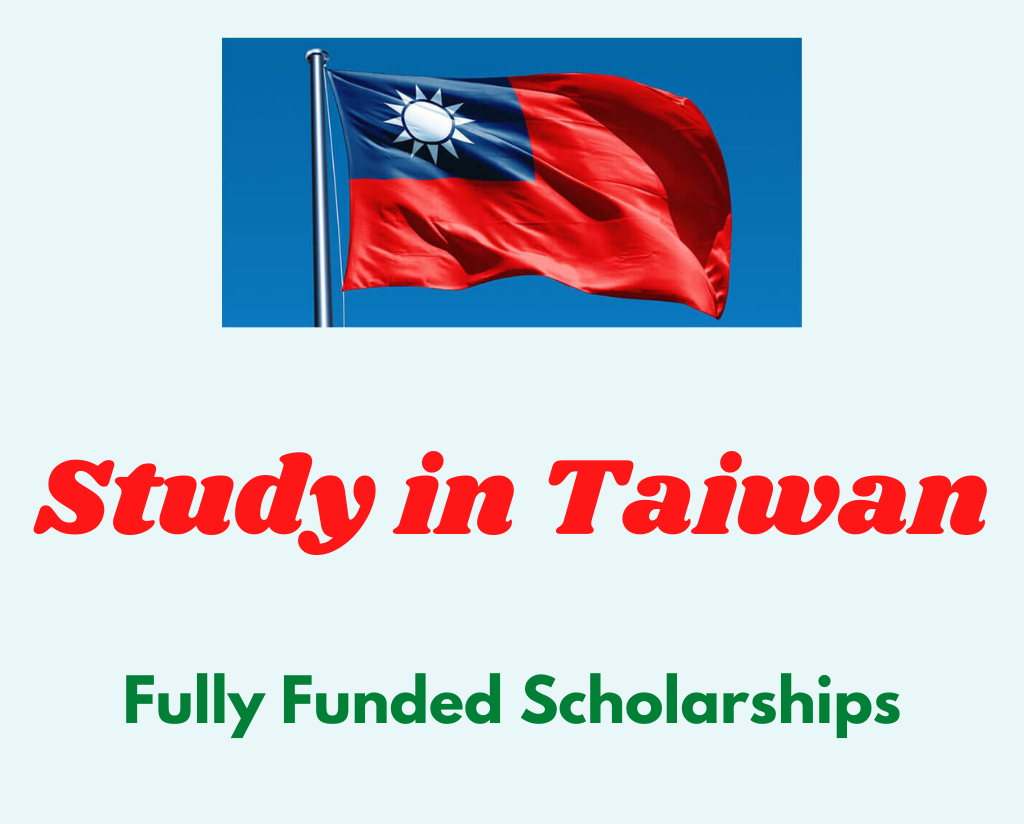 This is the Biggest announcement that the Government of Taiwan finally announced 2,000 Scholarships to Study in Taiwan in Fall 2022. The applications for the Fall 2022 Taiwan Scholarships are open. It is open to Bachelors, Masters/MPhil, Masters leading to PhD & PhD Scholarships in Taiwan in all Fields. If you are looking for world-class universities and thousands of scholarships in all fields of Science, Arts, Engineering, Management, etc. Then here are the perfect opportunities. We will make you agree that why Taiwan Scholarships?
Taiwanese Scholarships are the easiest Scholarships to get. Why Easiest? We will tell you. Because not many people know about these scholarships, so Not much competition; no need to contact the professor
for acceptance. All the International Students will Enjoy Studying in Taiwan. Just simply apply and you will be considered for scholarships.
No scholarships are about 2000+ so there are multiple chances to get a scholarship easily. 02 Thousand is a huge figure. So target for these scholarships. It is worth mentioning that most of these universities are among the top 400 as per the QS World University ranking. Go through these links and try to find out your relevant fields/majors and see all the requirements early and fulfill them and apply within the deadlines.
List of Scholarships to Study in Taiwan 2022
Universities: Taiwan Universities
Course Level: Bachelors, Masters/MPhil, Masters leading to PhD & PhD
No.of Scholarships: 2,000
Financial Coverage: Fully Funded
Deadline: (Given below)
Also Apply for: 2022-2023 Scholarships for Canada | Fully Funded
Available Fields & Majors Offered in Taiwan Scholarships
Science
Arts
Engineering
Management
Eligibility Criteria
All the Eligible Candidates must fulfill the following criteria to avail of the Scholarship:
Applicants must be International students.
Must be in Good Health.
Applicants may not be recipients of any other scholarships at the same time.
Applicants should fill out the application form correctly, honestly, completely, and submit application materials as required by the university.
Also Apply for: King Abdulaziz Scholarship 2022-2023 | Fully Funded
List of Taiwan Scholarships Fall 2022 Applications
Worth To Mention as a Reminder: Scholarships Application is Simple Straight Forward, Just apply and you will be considered for the Taiwanese Scholarship.
1) National Taiwan University (QS Rank # 66)
Deadline: 24th February 2022
Website Link: Visit Here
2) National Tsing Hua University Scholarship (QS Rank # 168)
Deadline: 28th February 2022
Website Link: Visit Here
3) National Cheng Kung University (QS Rank # 234)
Deadline: 31st March 2022
Website Link: Visit Here
4) National Chiao Tung University (QS Rank # 240)
5) National Taiwan University of Science & Technology
Deadline: 30th March 2022
Website Link: Visit Here
6) National Yang-Ming University. (QS Rank # 298)
7) National Taiwan Normal University ((QS Rank # 331)
8) Taipei Medical University (QS Rank# 387)
Deadline: 15th March 2022
Website Link: Visit Here
9) National Sun Yat-Sen University ( QS Rank# 416)
Deadline: 15th March 2022
Website Link: Visit Here
10) National Central University ( QS Rank# 465)
Deadline: 15th March 2022
Website Link: Visit Here
11) National Taipei University of Technology (QS Rank # 488)
Deadline: 30th April 2022
Website Link: Visit Here
12) Chang Gung University ( QS Rank # 493)
Deadline: 31st March 2022
Website Link: Visit Here
13) National Chengchi University (QS Rank # 581-590)
Deadline: 23rd March 2022
Website Link: Visit Here
14) National Chung Hsing University (QS Rank# 601-650)
Deadline: 31st March 2022
Website Link: Visit Here
15) Kaohsiung Medical University (KMU) (QS Rank # 651-700)
Deadline: 31st March 2022
Website Link: Visit Here
16) National Chung Cheng University (QS Rank # 701-750)
Deadline: 15th March 2022
Website Link: Visit Here