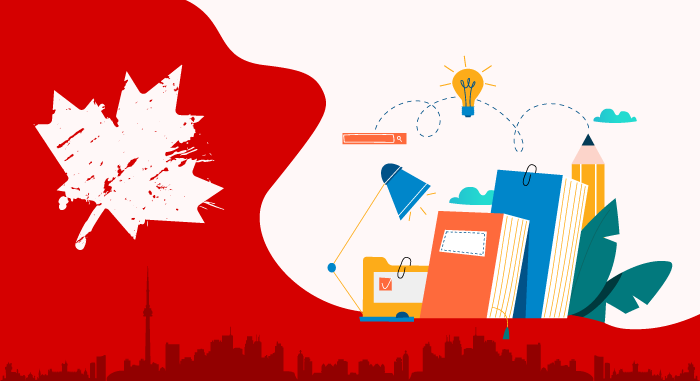 The Canadian Government started accepting applications for the Fully Funded Canadian Government Scholarships 2022. The Scholarship is open to International Students. The Canadian Government Scholarship is for Masters and Ph.D. Degree programs. Oh, So Pro Canada! Canada Awards Nearly 5,000 Scholarships Each Year for Masters, and Ph.D. programs to Study in Canada. Chose Canada for quality education. You're making the right choice for the future. After all, Canadian education is an investment in your future.
Canada is recognized worldwide for its high academic standards. Canadian education system ensures that you'll earn a world-class education. A wide range of graduate study options is available across Canada, including master's and doctoral programs. This Scholarship is Fully Funded towards expenses by the Department of Foreign Affairs, Trade, and Development (DFATD).
Canada Welcomes International Students. The Canadian Prime Minister Supports International Students. A Great Selection for a Bright Future. Most of the Expenses will be covered under these Scholarship Programs. Your Airfare, Meal, Accommodation, Full Tuition Fee, another fee, Stipend, and health will be covered. The complete details about the Canadian Government Scholarships 2022 are available below.
Details About Canadian Government Scholarships 2022
Scholarship Country: Canada 
Scholarship by: Government of Canada
Degree Level: MS Degree Programs, Diploma, Post-Secondary or Post-Graduate Certificate, or Master's degree at a college, technical or vocational school
Financial Coverage: Fully Funded
Deadline:

22nd March 2022
Financial Coverage
Funding for Study in Canada Scholarships is made available by Global Affairs Canada through its legal title: the Department of Foreign Affairs, Trade, and Development (DFATD).
Scholarship funds should be used towards:
Visa or Study/Work Permit Fees.
Airfare for the Scholarship recipient only via the most direct and economical route
Health Insurance
Living expenses, such as accommodation, utilities, and food
Ground Transportation, including a public transportation pass; and
Books and supplies are required for the recipient's study or research, excluding computers and other equipment.
Arrival in Canada
Scholarship recipients must begin their studies or research between August 1, 2022, and February 1, 2023.
Field/Majors
Canadian institutions accept all academic fields in any discipline.
Eligibility Criteria
Must not hold Canadian citizenship or permanent residency and must not have a pending application for permanent residency in Canada.
Must apply and be admitted to a full-time academic program at a Canadian post-secondary institution;
Should indicate their interest in being considered for the Study in Canada Scholarships program when applying for admission at a Canadian institution, and
Must possess the linguistic competencies necessary to undertake studies in the language of instruction at the Canadian post-secondary institution (English or French).
Also Check: Youth Summit in Canada 2022 | Fully Funded
Deadline
The last date to apply for the Canadian Government Scholarships 2022 For International Students is 22nd March 2022
How to Apply
The Application Process is Online for the Scholarship.
Apply through the official link here