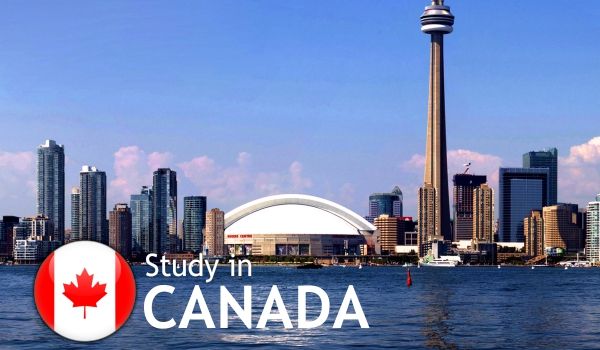 A Good News. We are here to inform you about the 2022 Intakes in Canada. Canada has Declared the Program/Admission List for January 2022 and May 2022, and September 2022 Intakes. It means that you will be able to know that which Canadian University is now open for International Students for 2022 Intake. All international Students rush towards Canada to pursue Bachelor, Master, and Ph.D. Degree Programs. Canada declares every year three different intakes for international students. Fall, Winter, and Summer. So, it the time to decide and start applying for Canada.
There are many Scholarships in Canada that are open. Currently, there are plenty of students preparing for the January 2022 intake. It is high time to make your application. With more than 6,000 Study Programs available in Canadian Universities. So you're sure to find the one you're looking for. Most of the Scholarships are Funded by the Government of Canada.
Canada has more than 97 Public Universities. You can be the next one to be a part of One of the World's Top Ranked Universities in Canada. There is No Separate Application Required for this Scholarship. These are 3 Important intakes in Canada. We have listed down the Details about the Intakes of the Universities in Canada, Scholarships in Canada, and Most importantly how to Study in Canada Without IELTS.
 Details About 2022 Intakes in Canada
Scholarship Country: Canada
Financial Coverage: Funded
Degree Level: Bachelor, Master, PhD
Understanding the
Intakes

in Canada

Fall, Winter, and Summer the names of the intakes are as per the seasons.
Fall intake opens in September, and it considers as September intake.
January is a month for the Winter intake, so it is known as January intake.
Whereas, Summer intake falls in between the middle of the year, particularly in May month.
| | |
| --- | --- |
| Intakes in Canada | Course |
| Fall Intake  | All Programmes (Undergraduate and postgraduate in a University) |
| Winter Intake  | Selective Programmes |
| Spring/Summer Intake | Short Term Programmes like Diploma programs in colleges |
List of January 2022 Intake Universities in Canada
There are certain universities and colleges still open for the January 2022 intake. You can Check the List of the Undergraduate, Masters, and PhD Scholarships in Canada 2022
| | |
| --- | --- |
| Acadia university | Bow Valley College |
| Algoma University | Vancouver Community College |
| Brock University | Columbia College |
| Cape Breton University | Norquest College |
| Capilano University | Durham College |
| University of Guelph | Seneca College |
| Nippissing University | Sheridan College |
| Trinity Western University | Northern College |
| University of Regina | St. Lawrenece College |
| St Mary's University (Calgary) | Fanshawe College |
| University of Manitoba | Conestoga College |
| University of Northern British Columbia | Cambrian College |
| Windsor University | Selkrik College |
| Lakehead University | Lakeland College |
| Kwantlen Polytechnic University | North Island College |
| Vancouver Island University | College of New Caledonia |
| York Ville University | Georgian |
| Mount Allison University | Lambton |
| Wilfrid Laurier University | Coast Mountain College |
| University of Waterloo | Okanagan College |
| University of Fraser Valley | Niagara College (Toronto Campus) |
| Thompson Rivers University | Fraser International College |
| University of Canada West | International College of Manitoba |
| Mount Saint Vincent University | Ryerson University International College |
| | College of the Rockies Cranbrook Campus |
List of September 2022 Intake Universities in Canada
Most of the Universities and colleges offer their best courses for the primary intake (September intake).
The University of Toronto
University of British Columbia
McGill University
University of Calgary
University of Ottawa
Carleton University
Humber College
University of Windsor
Sheridan College
McMaster University
Niagara College
University of Alberta
University of Waterloo
Queen's University
Ryerson University
Simon Fraser University
University of Manitoba
Steps to Study in September Intake in Canada 
Here is an application timetable to give you an idea of what to do and when to complete it if you wish to study in Canada:
Step 1: Shortlist the Universities (February 2022)
Begin early, and by August, you should have a list of 8-12 colleges to which you will apply. Visit university websites and take note of application criteria, deadlines, and so on.
By September, you should be aware of bank loan choices and scholarship opportunities to help fund your studies.
Begin by obtaining admissions brochures from university websites.
May Intake in Canada
The summer intake begins in the month of April/May and is the least popular intake amongst international students.
Algonquin College
Seneca College
Centennial College
University of Fraser Valley
Vancouver Community College
Northern College
University of Waterloo
Ryerson University
Admissions & Scholarships List in Canada
There are Plenty of Scholarships in Canada are open for Bachelor, Master, and Ph.D. Degree Programs. The list of the Canadian Scholarships is given below.
1# University of Toronto Scholarships
The University of Toronto is a Globally Top Ranked University. It offers 4,400 scholarships to Study Undergraduate and Graduate degree programs that the University of Toronto, along with its faculties, campuses, and colleges, awards each year.
#2 University of Alberta Scholarships
The University of Alberta is a Top 5 Canadian university offering Full Scholarships for International Students in Canada to Study Master Programs and PhD. Degree Programs. It is a First Premier University of Canada.
3# University of Ottawa Scholarships
The uOttawa Scholarships are available to Study Undergraduate, Master, PhD, Microprograms, short programs, and Graduate Diplomas. The University of Ottawa has the maximum number of scholarships available to international students and Candia Citizens.
4# University of Saskatchewan Scholarships
All International Students from all around can apply for the Full-time Master's Degree or a PhD Degree Programs at the University of Saskatchewan.
5# Justin Trudeau Foundation Scholarship
Canada is becoming a very progressive and inclusive country, and this is largely influenced by its young, handsome, and brainy Prime Minister, Justin Trudeau.