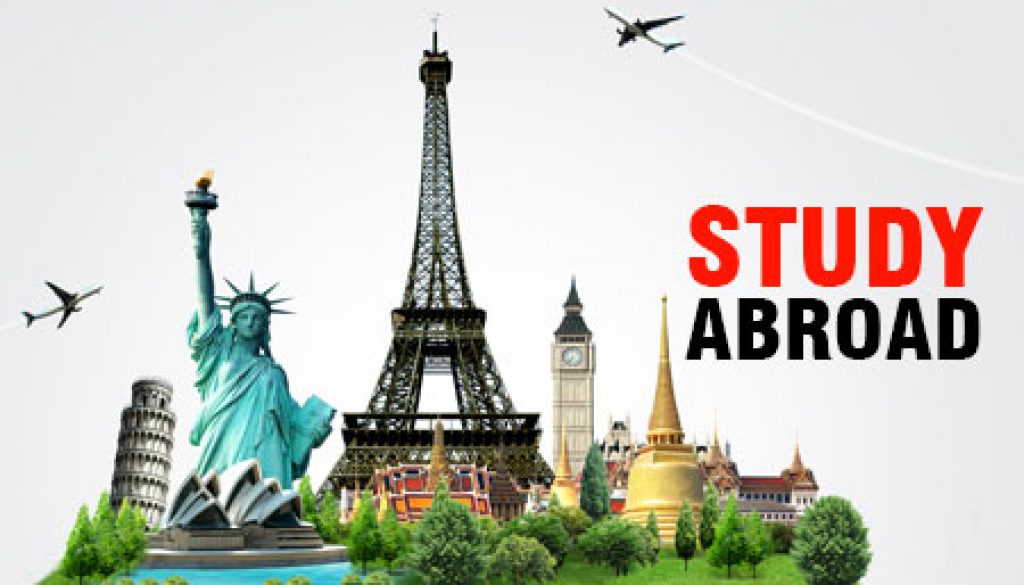 Europe is a Very Big Continent and has Many Universities. There are the Best European Universities Without IELTS you can apply to them. Most of the Scholarships are available in European Countries. Europe has world-class Education and you are able to Study Free in European Universities. You can Pursue your Bachelor, Masters, and PhD Degree Programs. One of the Best, Top Scholarships in Europe. You can study anywhere in Europe.
Students can get a Study Visa in Europe without IELTS. You can Even Pursue Masters in Europe without IELTS. Study in Europe is an Easy and Short Process. There are Top Universities in Europe that do Not Require IELTS Scores for Admission or Scholarship.
Countries that are included in Europe Like Austria, Belgium, Italy, Czech Republic, France, Greece, Hungary, Ireland, Netherland, Spain, Slovakia, and so on where you can Study without IELTS in Some of the Universities located in these countries. Today we will guide you through the process. The List of the Best European Universities Without IELTS & Scholarships are given below.
List of Best European Universities Without IELTS & Scholarships
List of the Countries in Europe offering Scholarships
Financial Coverage
All the Scholarships offered in Europe Listed below will Cover Your Airfare Travel Tickets, Accommodation, Meals, Allowance, Visa fees, Transportation, Tuition Fee, and Other Costs.
Government Scholarships in Europe
Austrian Government Scholarships is Available to Study a Full-time Bachelors, Masters, and PhD Degree Programs.
OFID funding for International Students in Austria – Students from developing countries are provided with the opportunity to apply for the OFID Scholarship 2019/20, which is funded by OPEC Fund for International Development.
VLIR-UOS Scholarships for Developing Countries – Annually offering scholarships for students from developing countries in parts of Africa, Asia and Latin America to undertake training, research or study in Belgium at selected institutions.
Czech Government Scholarships for Developing Countries for International students to Undertake Study (at Bachelor's, Master's, or Doctoral Level) at institutions Across the Czech Republic.
Eiffel Scholarships in France for International Students – Open to international students at Master's/PhD level wishing to study in France at selected institutions.
Greek Government Scholarships for Foreign Students – More than 50 scholarships for international students wishing to undertake undergraduate or postgraduate study or a research project in host universities and institutions across Greece. (Website is in Greek).
Hungarian Government Scholarships for Foreign Students – Scholarships for international students to study in Hungary, funded by the Hungarian government to Study Bachelors, Masters, and PhD Degree Programs.
The Stipendium Hungaricum – Provides scholarships that cover tuition fees, medical insurance, accommodation and a monthly stipend for citizens of partner countries to study in Hungary at either bachelor's or master's level.
Government of Ireland International Education Scholarships – Scholarships awarded to high-calibre students from non-EU/EEA countries to study in Ireland for one year, amounting to €10,000.
Italian Government Scholarships for Foreign Students – Scholarships for international students at all degree levels to study in Italy at various public institutions. Also open to Italian citizens living abroad (IRE).
University of Bologna Study Grants for International Students – Funding opportunities for international students at bachelor's and master's level to study in Italy.
Holland Scholarship – Available for non-EEA international students to study at participating universities in the Netherlands at bachelor's or master's level.
Netherlands Fellowship Programmes (NFP) – Government-funded international scholarships to study in the Netherlands on a short course, master's or PhD. Prioritized candidates include female applicants and applicants from sub-Saharan Africa.
Spain Government Scholarships To Study in Spain on Scholarship Full-time Bachelors, Masters, and PhD Scholarships.
Swiss Government Excellence Scholarships Merit-based Scholarship opportunities for international students Undertaking Postgraduate-level study in Switzerland at Selected Institutions.
List of Best Scholarships in Europe
ETH Zurich Excellence Scholarship Program
It is a Master Degree Scholarship in One of the Top Universities of Switzerland. The ETH Zurich Scholarship is a Fully Funded Scholarships for International Students.
Netherlands Government Scholarship
The Netherlands Scholarship is a Fully Funded Scholarships for International Students to Study a Full-Time Masters Degree Program or Short Courses Funded by the Dutch Ministry of Foreign Affairs. More than 1,000 Fields of Study are available. There is No Application Fee Charged by the Dutch Ministry of Education.
University of Bologna Scholarship Italy
The Applications are now open to apply for the University of Bologna Scholarship in Italy 2021. The International Students can apply for the Bachelor's Degree Program and Masters Degree Program Funded by the Italian Government Scholarship. The Bologna University Ranked 160th in the World, as well as 69th (1st in Italy).
Hungarian Government Scholarship Program
This Scholarship is called the Stipendium Hungaricum scholarships. Each they award 5,000 Scholarships for Bachelors, Masters, and PhD Degree Programs.
Eramus+ Program
This One is the Famous Scholarship Program. You will study for a Master Degree Program. All the Expenses will be covered Under this Scholarship Program.
Countries and Universities in Europe Without IELTS
How to Study in Europe Without IELTS?
Before knowing which countries in Europe allow you to take admission without IELTS. Here is the Procedure to check out How you can Study without IELTS in Europe.
Research and Shortlist the Courses and Universities in Europe you want to apply to.
Once your profile is shortlisted, you may have to give a Personal Interview.
If you clear Your Video Interview, you will get a letter of acceptance from the university you have applied to.
Apply for a Student Visa and fly to your destination.
1# Study in France without IELTS:
The Universities in France have no specific requirements for English language proficiency tests like IELTS and TOEFL if You have Completed your Previous Degree in English or From English University where the Courses was in English.
Instead, Your Language Assessment can be done by a Person or Video/Skype Interview.
American Business School, Paris
EBS Paris
EPITA Graduate School of Computer Science
ESAIP School of Engineers
ESC Rennes School of Business, France
ESGCI, Paris
ESLSCA Business School
IESA International
INSEEC Business School
ISC Paris
NEOMA Business School
Paris School of Business
SKEMA Business School
Toulouse Business School
2# Study in Germany without IELTS:
Germany is the Home for Higher Education. Germany is a Tuition-Free Country. We have Put together a List of Few German Universities where you can study without these English Language Test Certifications in Germany.
The Medium of Instruction Certificate (MOI) is a certificate that your Previous educational institute can provide stating that your medium of study was English. This shows your Proficiency in the English Language and most universities in Germany accept this as a valid language certification.
University of Koblenz and Landau
Esslingen University of Applied Sciences (Hochschule Esslingen)
Braunschweig University of Technology (TU Braunschweig)
HCI Siegen
Ruhr University Bochum
Freiburg University
University of Bayreuth
University of Bonn
Frankfurt University of Applied Sciences
University of Kassel
You will Get Complete Information Here: Study in Germany Without IELTS
4# Study in Italy without IELTS:
Italy is a Very Cheap country to Study and Live in Italy. Tuition Fees are very low in Italian Universities.
If you can prove that the Medium of English of your Bachelor's Degree was English, you will be exempted from taking IELTS and TOEFL.
Polytechnic University of Milan
University of Pisa
University of Roma
John Cabot University
Sapienza University of Rome
University of Padua
University of Turin
University of Genoa
University of Trento
University of Naples Federico II
5# Study in Belgium Without IELTS
Studying in Belgium without IELTS is possible at Ghent University.
Ghent University
6# Study in Poland Without IELTS
If you have completed your latest degree in English. Then You can study in Poland without IELTS. The Test will be Exempted for you.
Jagiellonian University
Adam Mickiewicz University
Warsaw University of Technology
7# Study in Sweden Without IELTS
Sweden is another Top Ranked Country for its World Class Quality Education. Most of the time, when your previous degree of education (at least more than a year) is done in English, you are eligible to apply to Study in Sweden Without IELTS.
Lund University
Uppsala University
8# Study in Spain without IELTS
Spain is one of the most popular countries. You can take the opportunity of studying in this beautiful country without Taking the IELTS exam. Spanish Universities offer a lot of Versatile Degree Programs that are taught in English.
Every Year Thousands of Students from Across the World make their way to Spain to attend one of the 76 Universities Located in the Country.
Universidad Antonio de Nebrija
Pablo de Olavide University
University of Valencia
The University of Salamanca.
9# Study in Norway Without IELTS
University of Oslo
University of Bergen
Norwegian University of Science And Technology
10# Study in Latvia without IELTS
Riga Technical University
Riga Stradins University
University of Liepaja
Ventspils University College
Daugavpils University
University of Latvia
11# Study in Denmark without IELTS
Denmark has some of the top class universities for international students to study in the country without providing an IELTS score.
12# Study in Cyprus Without IELTS
The University of Cyprus
Eastern Mediterranean University
Cyprus university of technology
University of Nicosia
Cyprus International University
Near East University
Frederick University
Americanos College
University of Kyrenia
The University of the West of England
The Middle East Technical university
The Middle East Technical university
13# Study in Ireland Without IELTS
Maynooth University
National University of Ireland, Galway
University of Limerick
Royal College of Surgeons in Ireland
Dublin Institute of Technology
Nui Galway
Dublin City University
University College Dublin
University College Cork
Trinity College Dublin
14# Study in Netherland Without IELTS
University of Amsterdam
Wageningen University & Research
University of Groningen
Leiden University
If You are looking to Study in Canada Without IELTS. You will Get Complete Information Here: Study in Canada Without IELTS in 2021
It is also possible to study abroad without IELTS especially in the United Kingdom. Just check Study in the UK Without IELTS in 2021.