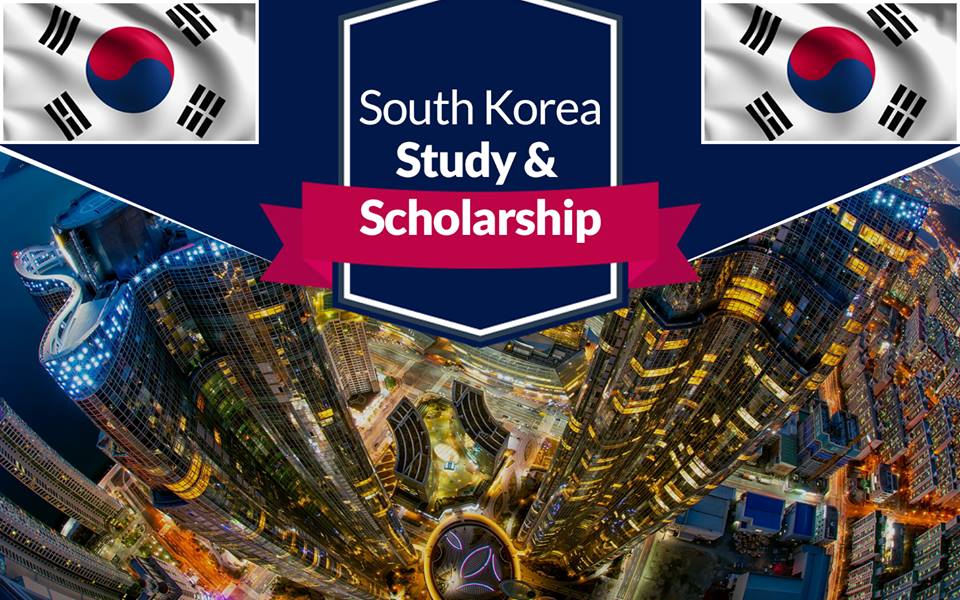 The Very Famous Top Korean KAIST University Scholarship 2022 applications are now open. The KAIST University is offering 300 Scholarships for Masters and PhD Programs. This is a Fully Funded Scholarship in South Korea and it will Cover all the Expenses. The KAIST University Ranked #39 in QS Global World. One of the Top Public University.
300 Scholarships will be provided. We know that KAIST is a Famous Leading University in Asia & known by MIT of Asia. The University offers all Academic Fields/Majors for the Bachelor's Degree Programs, Masters Degree Programs & PhD Degree Programs to Study Free in Korea. You can Study in South Korea Without IELTS.
You Don't Need an IELTS or TOEFL Scores. You can Submit English Proficiency Certificate from Your University. All the Courses will be held in English at KAIST University. A gateway to broaden your horizon, Advance your knowledge and Study in a World-Class University. Further Details about the KAIST University South Korea Scholarship 2022 is given below.
About KAIST University Scholarship 2022
Scholarship Country: South Korea
University: Korea Advanced Institute of Science and Technology
Course Level: Masters, PhD
No. of Scholarships: More than 300
Deadline: 23rd September 2021
KAIST Scholarship Benefits
The benefits of the KAIST University GRADUATES Scholarship 2022 is given below:
A Full Scholarship
Full Tuition Fee Covered.
A Monthly Allowance of 300 USD for Bachelors Students.
A Monthly Allowance of 350,000 KRW for Master's Course.
A Monthly Allowance of 400,000 KRW for Doctoral Degree.
Medical Health Insurance fees are supported by the recipient's an advisor/department.
Check Scholarships in Australia Without IELTS – Fully Sponsored
Available Academic Fields/Majors For MS, PhD
KAIST University offers the following fields given below for the Bachelor's Degree Scholarships, Masters Degree Scholarships & PhD Degree Scholarships.
College of Natural Sciences
Physics
Mathematical Sciences
Chemistry
College of Life Science & Bioengineering
College of Engineering
Mechanical Engineering
Aerospace Engineering
Electrical Engineering
Computer Science
Civil & Environmental Engineering
Bio & Brain Engineering
Industrial Design
Industrial & Systems Engineering
Chemical & Biomolecular Engineering
Materials Science & Engineering
Nuclear & Quantum Engineering
College of Business
Business and Technology Management
School of Transdisciplinary Studies
English Test Proficiency Exemption
Applicants who are nationals of English native speaking countries (Guyana, New Zealand, United States, Ireland, United Kingdom, Australia, Canada) or officially English speaking countries (e.g. India, Pakistan, Ethiopia, Kenya, and etc.) are exempt from submitting the EPT report. (An English Lecture Certificate is required for those who studied in officially English speaking countries.)
Eligibility Criteria
The Eligibility For the KAIST Masters, PhD Scholarship is as follows:
A candidate must not hold Korean nationality.
All international students are encouraged to apply.
For the master's degree program, A candidate must hold a bachelor's degree or expected to receive it by August 31st, 2021.
For the doctoral degree program, A candidate must hold a bachelor's degree or expected to receive it by August 31st, 2021.
KAIST Application Deadline
The last date to apply For KAIST Graduate Scholarship is 23rd September 2021
How to Apply
The Application Process is Online for the Scholarships. To, Apply Please Visit the Official website. To Apply for KAIST Masters and PhD (Visit Here)