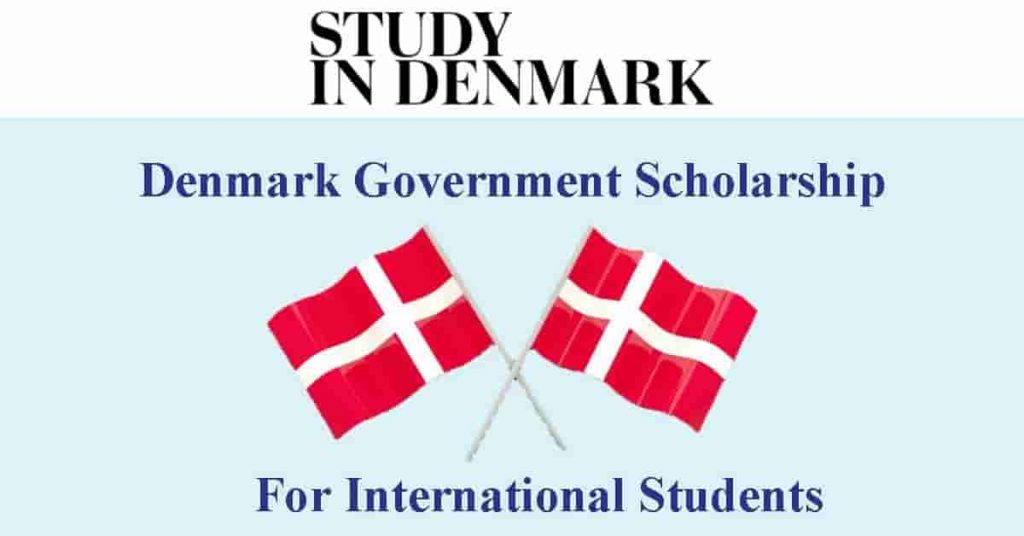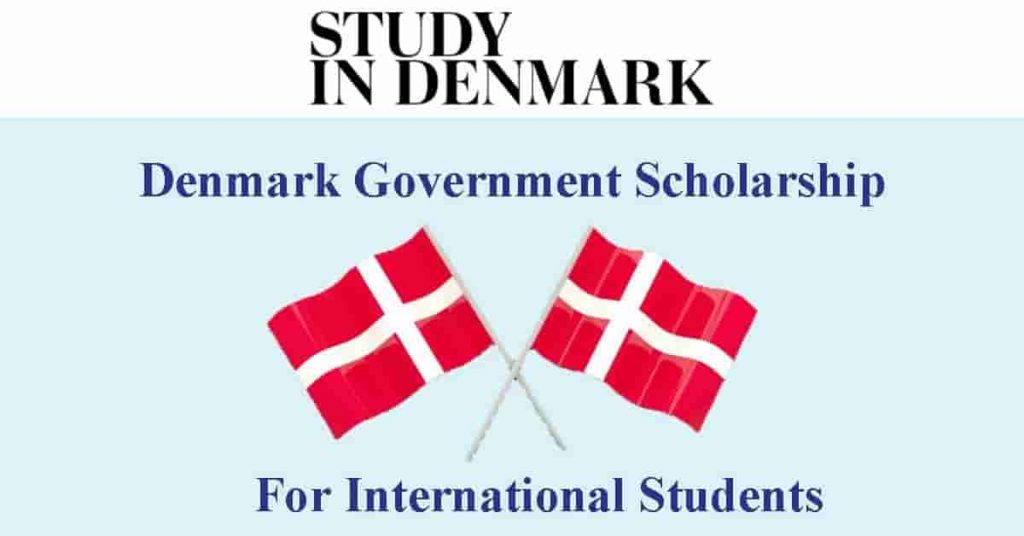 The applications are now open to apply for the Denmark Government Scholarships 2022. The Danish Government Scholarships are open to Study a Bachelors, Masters or PhD Degree Programs. The Danish Scholarship is openly available to the students from all countries and outside EU Countries to study free in Denmark on a Scholarship. The students from any country, that is not located in Europe, are eligible to apply for any Disciplines available.
The Denmark Government Scholarship is supported by the Ministry of Higher Education and Science.  Plus no separate application is needed for the Scholarship. The Denmark Scholarship will bear most of the expenses during the Scholarship Program. Further details of the Scholarship Program are given below.
Denmark Government Scholarships 2022
Details
Host Country:
Scholarship Level:
Eligible Countries:
All Countries outside Europe
Deadline:
Duration of the Scholarship:
Bachelor Degree Program: 3 Years
MS Degree Program: 2 Years
Ph.D. Degree Program: 3 Years
List of Denmark Universities offering Danish Government Scholarship:
There are 8 Universities of Denmark offering Denmark Government Scholarships. International Students are eligible to apply to these Universities. The List of Universities is given below:
Financial Benefits:
Denmark Scholarships for international students is a Partial Scholarship.
Full or Partial tuition fee waivers
Grants towards covering the living costs.
Note: All Eligible applicants who are offered a study place will automatically be considered for the scholarship. No separate application is needed.
Eligibility Criteria:
The eligibility criterion is as under:
Full-degree students from non-EU/EEA countries and Switzerland.
A citizen of a country outside the EU, the European Economic Area or Switzerland.
Enrolled in a full degree higher education program.
Granted a time-limited residence permit in Denmark due to education.
Denmark Government Scholarship Application Procedure:
You can apply for the Denmark Government Scholarship 2021/2022 by visiting the site given below: