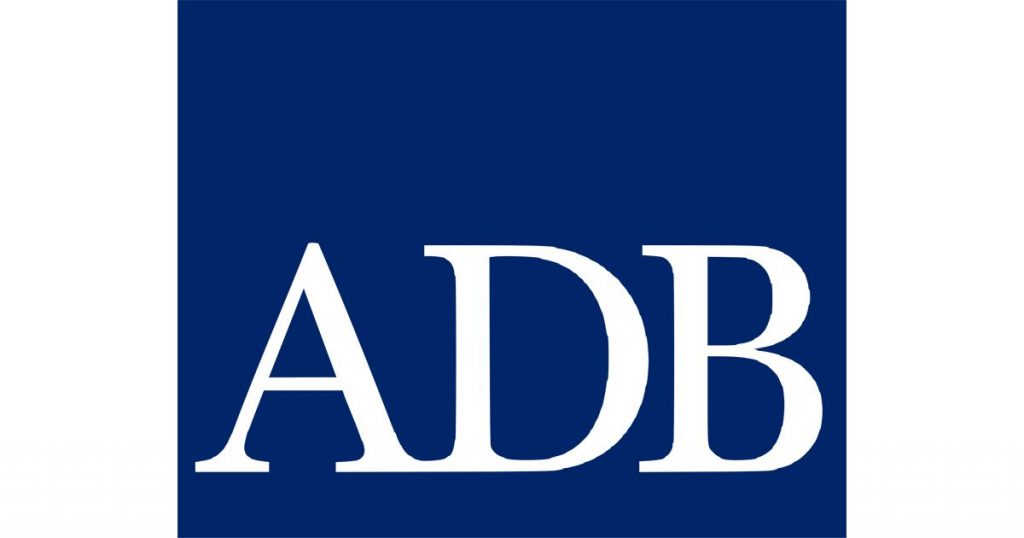 Applications from Asian Development are open to applications for the ADB 2022-23 Scholarship Program. This is the Asian Development Bank's Great Development Scholarship. ADB awards 300 scholarships to international students each year to study the full-time master's degree program. As part of the ADB scholarship program, you can study at one of 25 universities in 9 countries. The ADB Japan Scholarship Program is a prestigious scholarship program.
There is no application fee required for an ADB Japan scholarship. The ADB Scholarship is available in the following countries: Hong Kong, China, India, Japan, New Zealand, Pakistan, Philippines, Singapore, Thailand, USA. These are the countries where you can apply for an ADB scholarship.
There is a wide range of academic disciplines. The Durations of the ADB master's scholarship is 2 years. (ADB – JSP) enrolls about 300 students each year. So there are many opportunities to get an ADB scholarship. Full details of the Asian Development Bank scholarship and the list of ADB 2022 scholarships are provided below.
See also: Bachelors/Masters/PhD Scholarships in Canada 2022 | Fully funded
Details of the ADB 2022 scholarship program
Countries: Hong Kong, China, India, Japan, New Zealand, Pakistan, Philippines, Singapore, Thailand, USA
Degree: Master's degree programs
Duration: 2 years
Financial membership: fully paid
Application deadline: April 30, 2022 (for most universities)
How does the ADB scholarship work?
The Asian Development Bank's scholarship program enrolls 300 students in a full scholarship each year. You can study in one of the following countries: Hong Kong, China, India, Japan, New Zealand, Pakistan, Philippines, Singapore, Thailand, USA
There is already a real university in every country. & Each university has a different field of study.
Only 2-year master's programs can be studied.
Financial benefits
The Asian Development Bank Scholarship Program is a fully funded international student scholarship to study abroad. All costs will be borne by the Asian Development Bank.
Tuition fees
Housing offer
Subsistence allowance, including housing allowance
Student health and accident insurance.
books
Economy class tickets.
Visa fee, airport tax, baggage fee.
Diploma thesis / Contribution to research. Copying, school supplies, typing and computer costs, postage, communications, binding costs, local travel costs and accommodation for trips outside the city.
Also check: Schengen Countries Scholarships Without IELTS
List of available fields
Below are the fields of 2 years study program in the Member States that can be studied in every country.
Hong Kong, China
To handle in science:
Spatial Planning
Spatial Planning
India
Master of Technology in Science and Technology
New Zealand
Master of International Affairs
Master of Arts (Development Studies)
Master of Science (Environmental Science)
Master of Engineering
Master of Public Health
Pakistan
Master of Business Administration
Chapter in Singapore
Master of Business Administration
Master for monitoring progress
Master of Agriculture
Master in Science
Bitapore
Master of Business Administration
Master of Public Policy
Master Social Sciences (Economics Used)
Master of Science in Environmental Management
Thailand
Master of Science or Technology at School Engineering and Technology
School Environment, Resources and Development (SED)
Interdisciplinary courses in schools
SCHOOL OF MANAGEMENT (SOM)
Master of Engineering
Master in Economics
United States
Business administration
ethics
Geography
Business Administration (MBA Japan Global Track)
Natural resources and the environment
Engineering and marine resources
seas that
Pacific Islands Study
public administration
social
Tropical plants Sifach & Science
Plans for urban development and regions
Master of Laws
Japan
Asia Politics
Master of Arts in International Relations
Master of Arts in International Development
Master of Arts in Economics
Master of Arts in Public Management
Master of Business Administration (MBA)
Master is responsible for E-Business
Master of Science in Engineering
Master of Arts in Economics
Master of System Engineering
Design system and management system
Master of Economics
Masters in International Studies
Master of Laws
Master of Science in Politics
Courses in International Management Course (M.B.A)
Master's degree program in the International Environment Program
Special Course of Science in Agriculture – for the global future of life, food and environment (Master)
International Courses of Building and Infrastructure EARTLYO
International processing process in urban and regional city administration department
Science Bioresures
Agro-Environmental Sciences
Agricultural economy and resources
Bioscience and Biotechnology
Global management and corporation
Laws of Economics and Business in Asia
Innovation and law
PANGUNITAN LAW Economics and Business Perspective
Master of Science in Asia-Pacific Areas of Studies
Master of Science in Combine Combine Politics
mathematics
physical
chemistry
Earth and planet science
Engineering
Systems and control inhenering
Electrical and electronic engineering
Information and communication technology
Industrial Engineering and Economy
Science in Material Engineering
Chemical Science and Engineering
Mathematics and Science Science
Computer science
Life Science and Technology
Architecture and construction
Civil and Environmental Engineering
Transdiskliinary Science and Engineering
Social Origins of Man
Qualified peoples from
Afghanistan
Armenia
Azerbaijan
Bangladesh
Bhutan
SKIP
cooks Islands
Georgia
India
Indonesia
SKIP
Kazakhstan
Kiribati
Republic of Kyrgyz
Democratic Republicic
Malaysia
skeptics
Marshall Islands
Pedieted States Micronesia
Mongolia
Myanmar
Naurus
Nepal
Niue
Pakistan
Palau
Papua-New Guinea
Chapter in Singapore
Samoa
Solomon Islands
Sri Lanka
Tajikistan
Thailand
Timor-Leste
Tonga
Turkmenistan
Tvalu
Uzbekistan
Vanuatu
Vietnam
Eligibility criteria
Being a national adb of the country waived.
Bachelor's degree or its equivalent with excellent learning outcomes.
At least two (2) years full-time professional work experience (obtained after college education) at the time of application.
No more than 35 years at the time of application. In exceptional cases, the age limit for programs suitable for senior officers and managers is 45 years.
Agree to return to your country after completing the program.
Deadline
The deadline for applying for a 2022 Asian Development Bank scholarship varies from university to university. Most universities have a deadline of April 2022.
How to apply for an ADB scholarship
ADB scholarship application process online. visit the official ADB Japan Scholarship Program website.